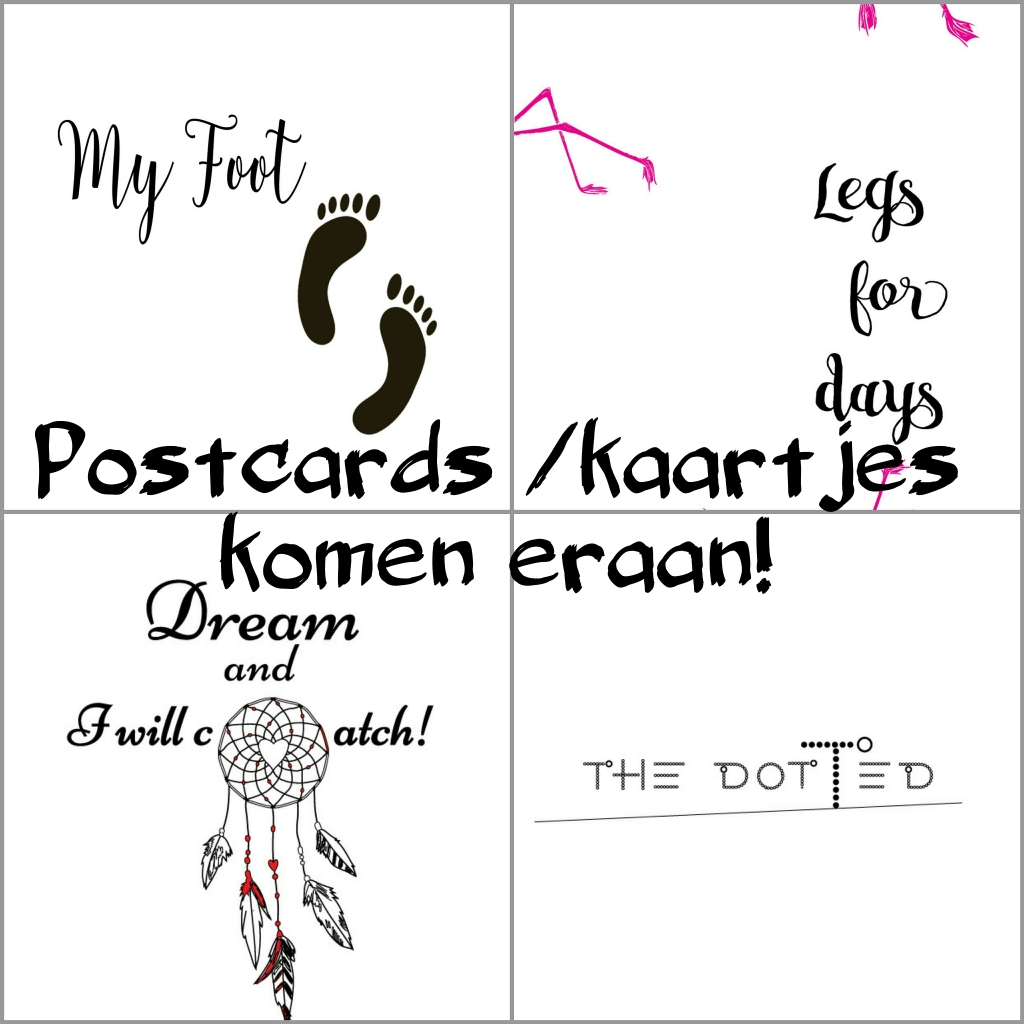 We zaten er al een tijdje aan te denken om van onze posters ook kleine versies te maken dus ansichtkaarten.
We waren er nog niet helemaal uit hoe we de ansichtkaarten collectie gingen vormgeven en of we met thema's gingen werken.
Maar we zijn eruit gekomen zoals je hierboven ziet, één ding wat wel gelijk duidelijk was, is dat we leuke blije ansichtkaarten willen maken met leuke teksten voor elk moment.
De ansichtkaarten zij ook leuk om in een fotolijstje te doen of gewoon op de muur plakken met onze plakposters.
Ik kan in ieder geval niet wachten tot ze klaar zijn! Volgende week zijn ze klaar en op de blog kan je ze als eerste zien.
Hugs,
Ireen Ten-eight design