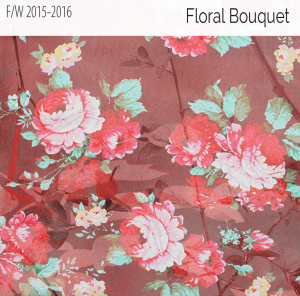 Bloemen zijn eigenlijk elk seizoen wel leuk om te hebben in je huis, is het niet in een vaas op de tafel als print op je kleding of natuurlijk als sticker op je muur.
Zijn de bloemen in zachte tinten dan word de  ruimte of object wat zachter , vrouwelijker en  nostalgisch naar mijn mening .
Maar als je de bloemen wat groter maakt combineert met donkere kleuren en een ander printje  word het gelijk weer  wat stoerder.
Dus wellicht is deze trend niet voor iedereen weggelegd maar als je het een beetje aanpast zou zomaar heel leuk in een ruimte kunnen staan.